23 March
-
28 March, 2014
|
Będlewo (Poland)
Announcements
The conference bus will leave from Poznan Airport on Sunday, March 23, at 18:00.

The book of abstracts and the programme of the conference is now available.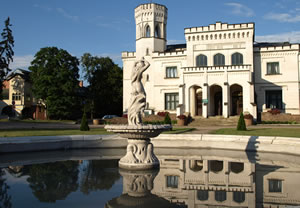 This meeting is dedicated to the mathematical aspects and the analysis of models of compressible flows. The aim is to bring together the experts from different areas of Mathematical Fluid Mechanics and to present the current trends and emerging problems related to compressible flows.
The organizers:
Raphael Danchin e-mail
Piotr B. Mucha e-mail
Ewelina Zatorska e-mail