10.06.2013
-
15.06.2013
|
Warsaw
Announcements
The registration starts on Monday, 10th of June, at 8.30 a.m. in the building of the Old Library of the University of Warsaw.
How to get there
.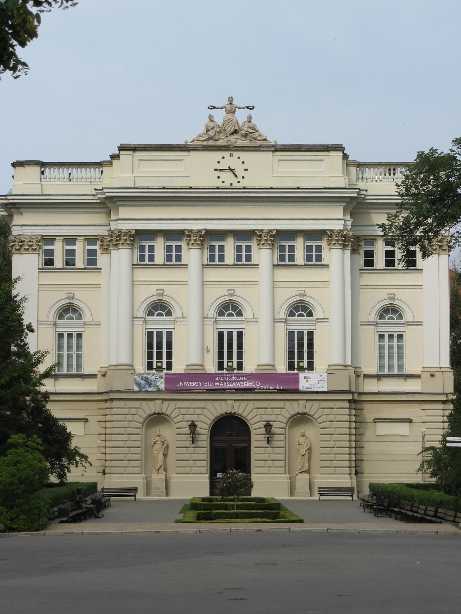 The conference is organized by the Committee of Mathematics of the Polish Academy of Sciences, the Faculty of Mathematics, Informatics and Mechanics of the University of Warsaw and the Stefan Banach International Mathematical Center, under the honorary patronage of the Rector of the University of Warsaw.
The conference will take place in the building of the Old Library (Stary BUW) on the main campus of the University of Warsaw located in the city center, in 26/28 Krakowskie Przedmieście street.
The conference starts on Monday, June 10th and ends on Saturday, June 15th early in the afternoon.
The Conference is the 6th General Conference of the network Advanced Mathematical Methods for Finance (AMaMeF). Former conferences were: in April 2006 in Side (Turkey), in May 2007 in Będlewo (Poland), in May 2008 in Pitesti (Romania), in May 2009 in Alesund (Norway) and in May 2010 in Bled (Slovenia).
The network organized also the Mid-Term AMaMeF Conference in Vienna in September 2007 and the final AMaMeF Workshop in Berlin in September 2010.
The 6th General AMaMeF and Banach Center Conference is co-financed by:
Warsaw Center of Mathematics and Computer Science








BRE BANK SA

The conference will include the following topics:
arbitrage theory (including illiquid markets and markets with transaction costs)
pricing of financial derivatives
portfolio analysis (both dynamic as well as static from application point of view)
term structure models (in particular models with Levy noise)
credit risk and risk theory (both in finance and in insurance)
computational and application aspects of mathematics of finance and insurance.
The participants are kindly requested to register. Those who would like to have a contributed talk are asked to download the abstract. The participants should also remember to pay conference fee (see the important dates) and to book a hotel (for your convenience we list a number of "Recommended hotels").The conference fee includes conference materials, catering and sightseeing excursion.